Radiant Complexion Clay Mask Powder - 50g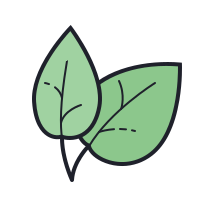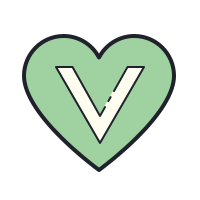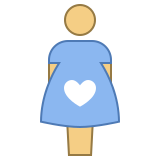 Our Radiant Complexion Clay Mask is designed to help balance excess sebum production, removing impurities from your pores whilst reducing blemishes and blackhead in a very gentle way. A unique blend to give your skin that glow it has been waiting for. 
Benefits
Helps eliminate blackheads and minimises the appearance of pores.

Draws out impurities and debris from your pores.

Calms & hydrates your skin.
Soaks up excess sebum in skin that over produces oils and helps rebalance sebum production.
Gentle enough for all skin types.
Luxurious glass packaging to ensure purity and duration of your product.
Made with natural ingredients. No chemicals, GMOs and other nasties.
Handmade in small batches to provide you fresh quality products every time. 
How to use: Mix a few drops of water to 1 tsp of powder clay to form a paste. Apply to face and neck. Rinse off after 15 minutes. Use once every 1 - weeks. Do not mix clay in metal utensils. Recommend to mix in plastic, glass, ceramic or wooden utensils.
Net weight: 50g
HERO INGREDIENTS
Natural Cocoa Powder - Reduces redness caused by acne and improves your skin health by making it appear clearer and glowing! The powerful antioxidant, flavonoids, helps nourish your skin, boosts elasticity and helps diminish blemishes and discolouration that make skin look dull. It also contains procyanidin and caffeine which help reduce hyperpigmentation and puffiness as it also helps to smooth out fine lines and blemishes.
Kaolin Clay - Works wonders by gently extracting impurities and excess oil from your skin to balance and detoxify without causing redness and inflammation. Remove dirt, pollution and dead skin easily and gently with use. This beauty works to soothe sensitive, irritable skin and reduce overall redness, promotes tighter and more toned skin while reducing the overall appearance of fine lines and wrinkles. This clay helps to exfoliate your skin, leaving you with a refreshed and reinvigorated complexion.
Zeolite Clay - Helps absorb, store and neutralise toxins from the pores. It is rich in minerals such as silicon, calcium, potassium and iron that help to restore lustre and reinvigorate your skin's complexion.
Rhassoul Clay - Soaks up excess sebum in skin that over-produces oil, helping to rebalance sebum production. It has the ability to absorb a great deal and draws  impurities from deep within your skin to help detoxification, shrink pores, rejuvenation, reducing dryness and toning your skin. 
Full Ingredients: Natural Cocoa Powder, Australian White Clay, Zeolite Clay, Kaolin Clay, Rhassoul Clay.
Warning: For external use only. Do not ingest. If skin irritation occurs discontinue use immediately. Store in dark cool place. Keep out of direct sunlight.